Plonger dans notre histoire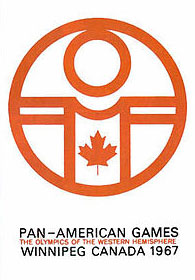 Le Pool Pan-Am a été construit pour les premiers Jeux panaméricains du Canada qui ont eu lieu à Winnipeg en 1967. En mars de cette année, sur la base de la décision unanime du conseil municipal, le maire de Winnipeg, Stephen Juba, a déposé une demande Association canadienne de natation amateur , Qui deviendra plus tard la Fédération aquatique du Canada, pour que le Temple de la renommée aquatique et le Musée du Canada soient hébergés dans le groupe Pan-Am. Vaughan L. Baird a négocié la demande au nom de la Ville.
Un mois plus tard, Winnipeg a été informé que sa candidature au Temple aquatique de la renommée avait été acceptée. Il s'agissait également de devenir la maison des Archives nationales pour les sports aquatiques (natation, plongée, water-polo et natation synchronisée).
Trois ans plus tard, le 14 décembre 1970, le Temple aquatique de la renommée et du Musée du Canada inc. («AHFMC») a obtenu des lettres patentes et c'est donc le plus ancien Hall of Fame incorporé au Canada. Les directeurs originaux étaient le maire Stephen Juba, Vaughan Lawson Baird, Albert Frederic Ford et Guy Simonis.
Avec le succès du lobbying de Vaughan Baird, la VII Coupe du Monde de Plongée a eu lieu au Pan-Am Pool du 1er mai au 5ème, 1991 avec plus d'entrées en plongée que lors des Jeux olympiques de Los Angeles. C'était la première Coupe du Monde des sports aquatiques à Être tenu au Canada.
Le complexe Pan-Am Pool a été considérablement développé au cours des années suivantes. En 1994, un nouveau groupe d'entraînement et de formation a été ajouté à l'extrémité est. Le succès et l'héritage des jeux de 1967 et du Pan-Am Pool ont été les principaux facteurs d'obtention des Jeux panaméricains pour une deuxième fois environ trente ans plus tard. Entre 1997 et 1999, en préparation des deuxièmes Jeux panaméricains du Canada, qui se tiendront à Winnipeg, une extension de l'Ouest a été construite avec des installations nouvelles et améliorées, y compris des zones d'exercices et d'entraînement accrues, des équipements de dopage modernes, des familles Des salles de changement, une piste intérieure, une nouvelle cafétéria et dans la piscine, le dernier système de chronométrage et de tableau de bord en Amérique du Nord.
Dans l'intervalle, la collection de souvenirs et d'illustrations sportives de l'AHFMC avait considérablement augmenté. Vaughan Baird a fait pression pour que les fonds fédéraux construisent un ajout au bâtiment de la piscine PanAm d'origine qui serait une nouvelle galerie d'entrée et d'exposition.
Le 15 juin 1997, l'AHFMC a reçu un armoiries de l'Autorité héraldique du Canada, premier Hall of Fame au Canada pour recevoir cette reconnaissance.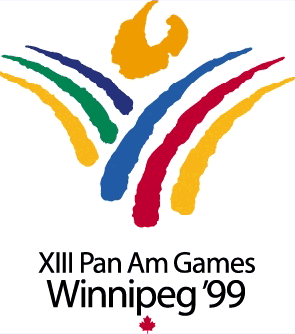 Les Jeux panaméricains de 1999, officiellement les XIIIe Jeux panaméricains ou les 13e Jeux panaméricains, ont eu lieu du 23 juillet au 8 août 1999 à Winnipeg, au Manitoba, au Canada.
Favoriser la reconnaissance des sports aquatiques de natation, plongée, nage synchronisée et water-polo.
Rendez hommage aux athlètes et entraîneurs de ces sports qui ont participé aux Jeux olympiques, aux Jeux du Commonwealth, aux Jeux panaméricains et aux championnats du monde.
Honorer les personnes méritantes qui ont favorisé l'appréciation des sports aquatiques, soutenu les athlètes ou les entraîneurs, ou fourni un grand leadership ou un soutien au Temple de la renommée aquatique du Canada.
Fournir un accès à l'information car il abrite les Archives nationales des sports aquatiques et le musée d'art, d'artefacts et de souvenirs.
.
Nos buts
Le Temple de la renommée aquatique du Canada donne au peuple canadien (et à d'autres) l'occasion d'apprendre, de se souvenir et d'apprécier les sports, les gens et la collection de la Royal Gallery grâce à des expositions, des présentations et des médias interactifs sur place à notre magnifique installation de 3 000 mètres carrés attachée au Centre aquatique PanAm à Winnipeg, au Manitoba, ou des expositions voyageant à travers le Canada.
6 septembre 1926 – 17 août 2013
Un pionnier pour les sports aquatiques canadiens. Fondateur, chef, historien et ami. Sans ses efforts inlassables, le Temple de la renommée n'existerait pas aujourd'hui. Merci Vaughan pour votre travail et votre inspiration.